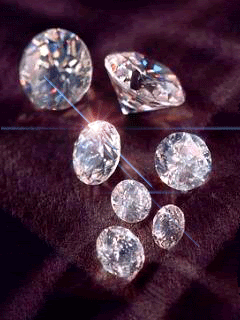 Independant Jewellery Appraiser
As a Gemologist, I am focused on providing Independent Jewellery Appraisal services with the highest levels of customer satisfaction and we will do everything we can to meet your expectations. With a variety of information to choose from, we're sure you'll be happy working with us. Look around our website and if you have any comments or questions, please feel free to contact us. We hope to see you again! Check back later for new updates to our website. There's much more to come.
I have been an avid rock and gem collector since I was 5 years old and have seen amazing diamonds, gemstones and minerals. I was raised by my father with a prospecting lifestyle. Being raised by a prospector father has allowed me to experience more gems and minerals in their rough state.
I am sharing my knowledge with adults and kids of all ages and enjoy seeing the surprise on their face, young and old, when they hold a mineral, gem or diamond in their hand. I also love it when they see the wonder and awe before them as they look at natures miracles through a microscope.
JEWELLERY APPRAISER
I call myself a professional and as far as I am concerned, anybody in this business who is not a Graduate Gemologist is not a gemologist jeweller, he is a merchant. Unless your the Queen of Diamonds, Eira Thomas, there is an elite difference between those who have taken training and those who have not, especially today with new technologies and gem treatments. I cannot emphasize the degree to which a graduate gemologists diploma is essential. You couldn't service a jewellery store without it, anymore than a doctor could operate on a patient without a degree. A G.I.A. Graduate Gemologist diploma is the best business card in the jewellery and insurance industry. It is recognized and accepted for the highest standards all over the world.
/